CAFÉ RACER, SCRAMBLER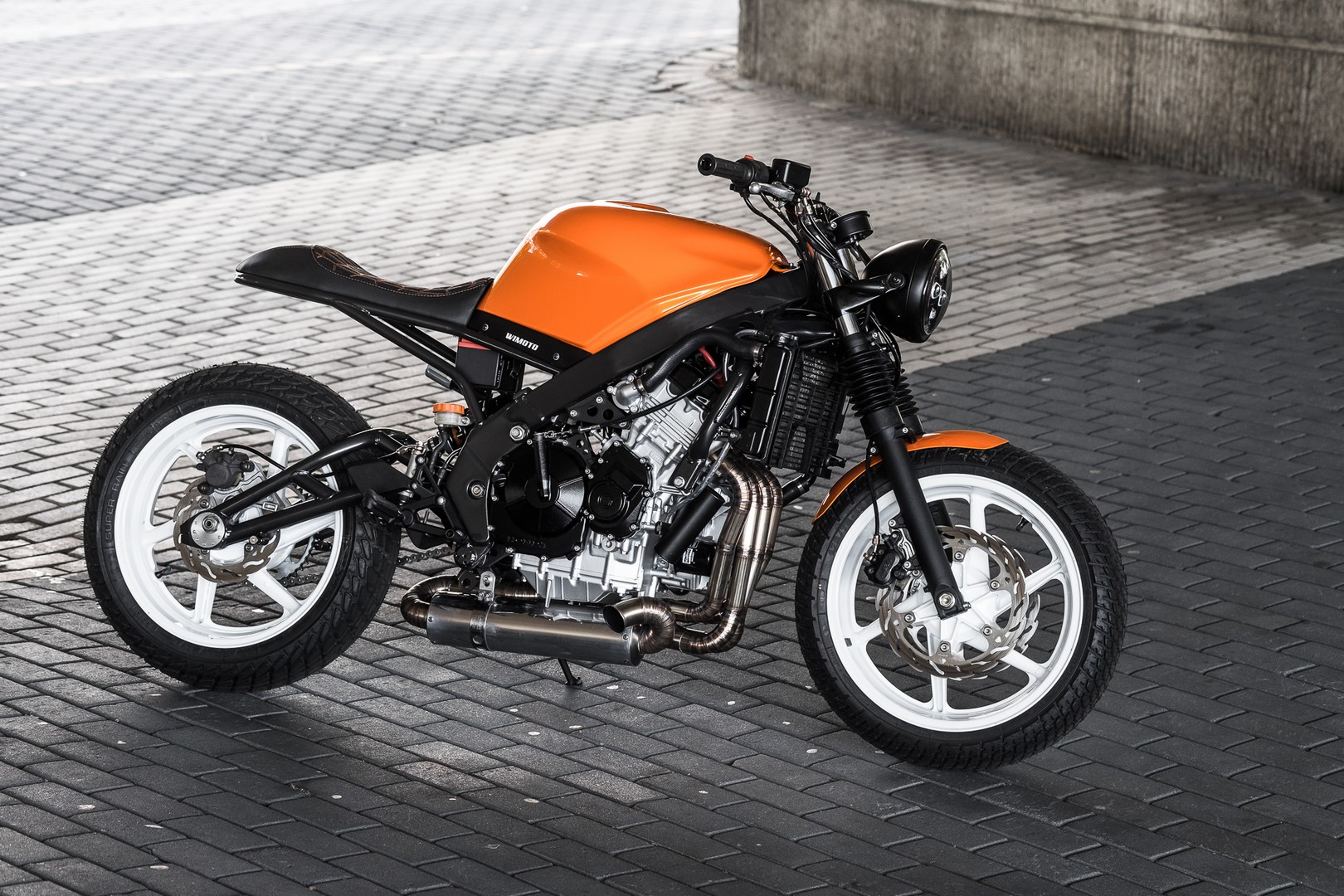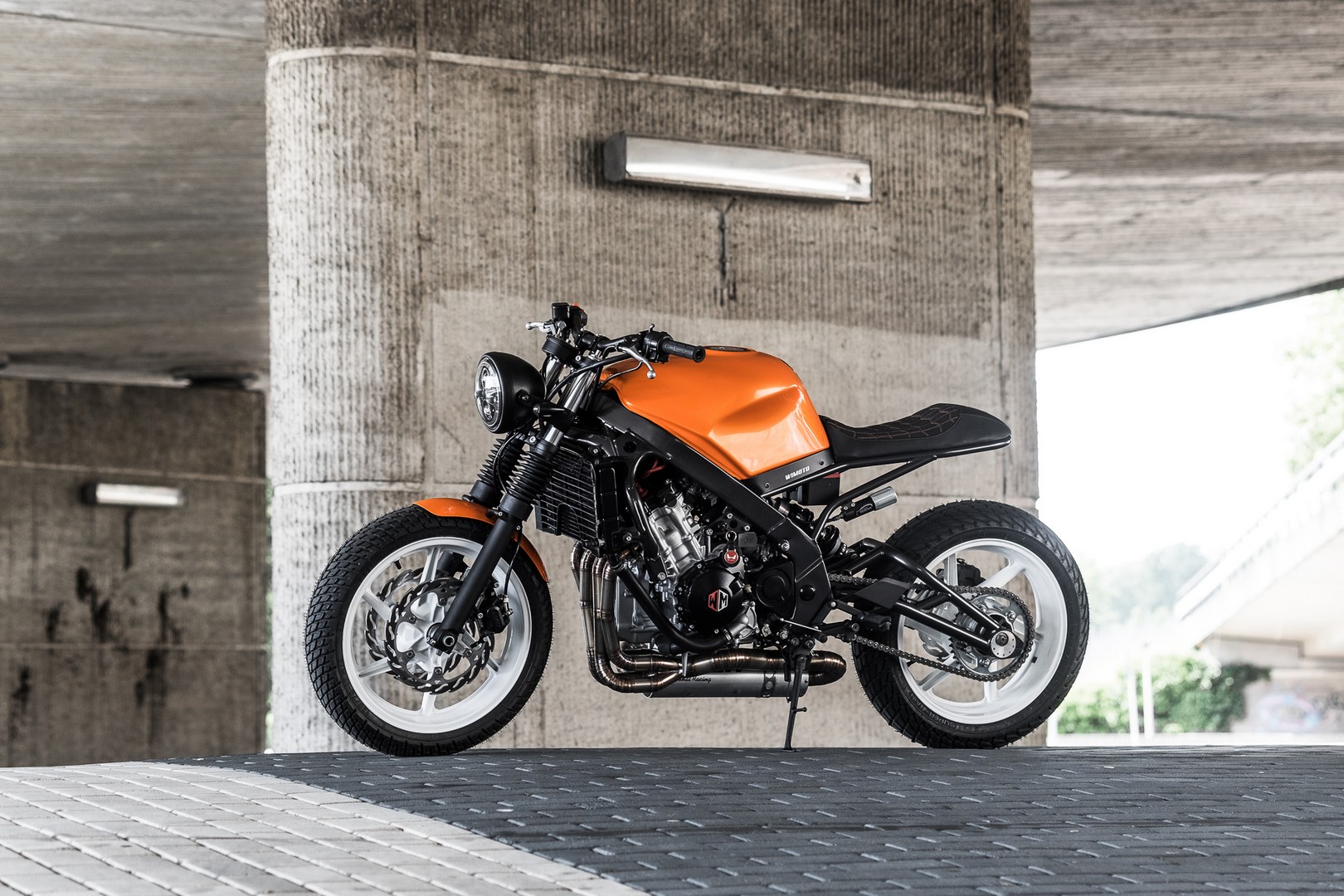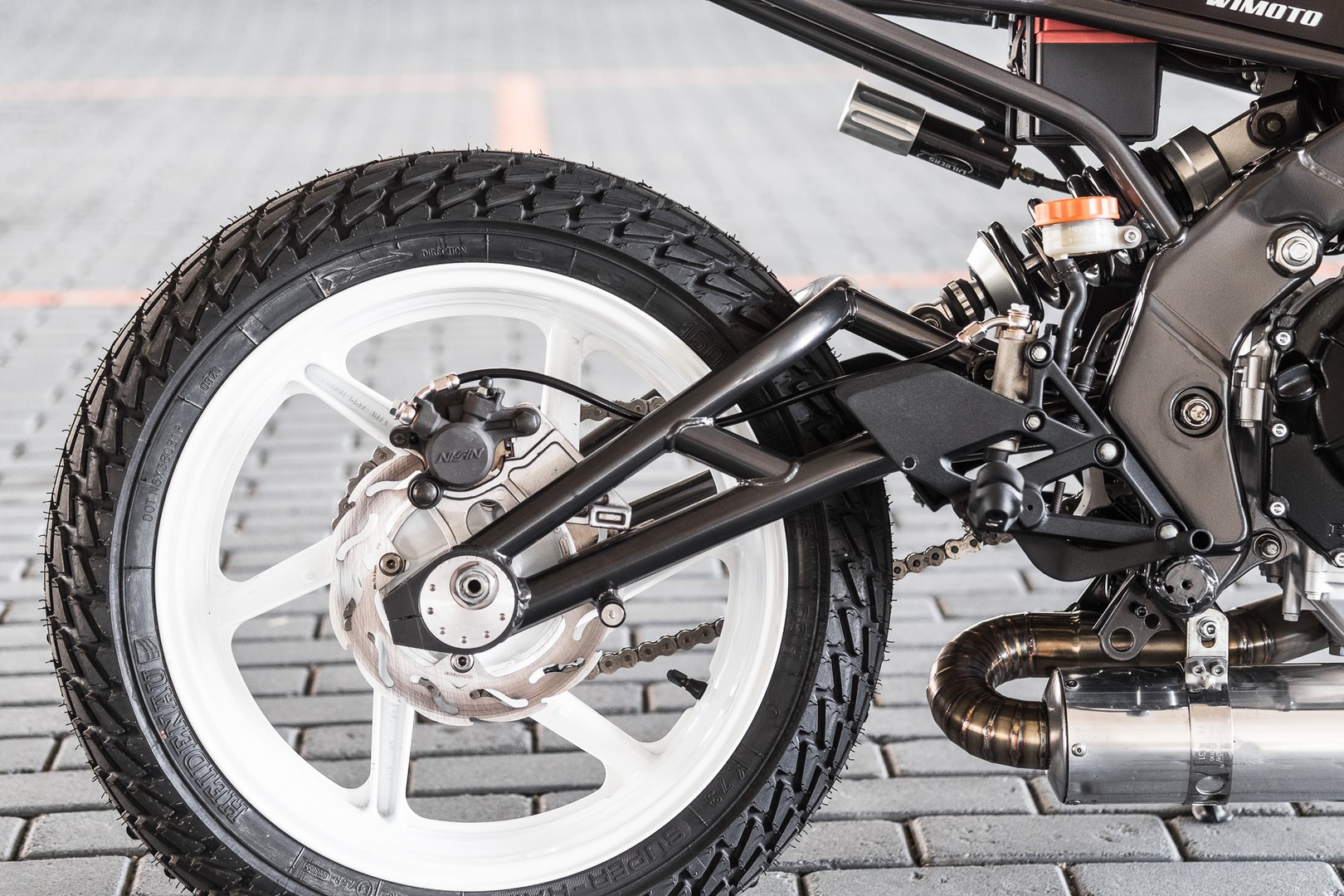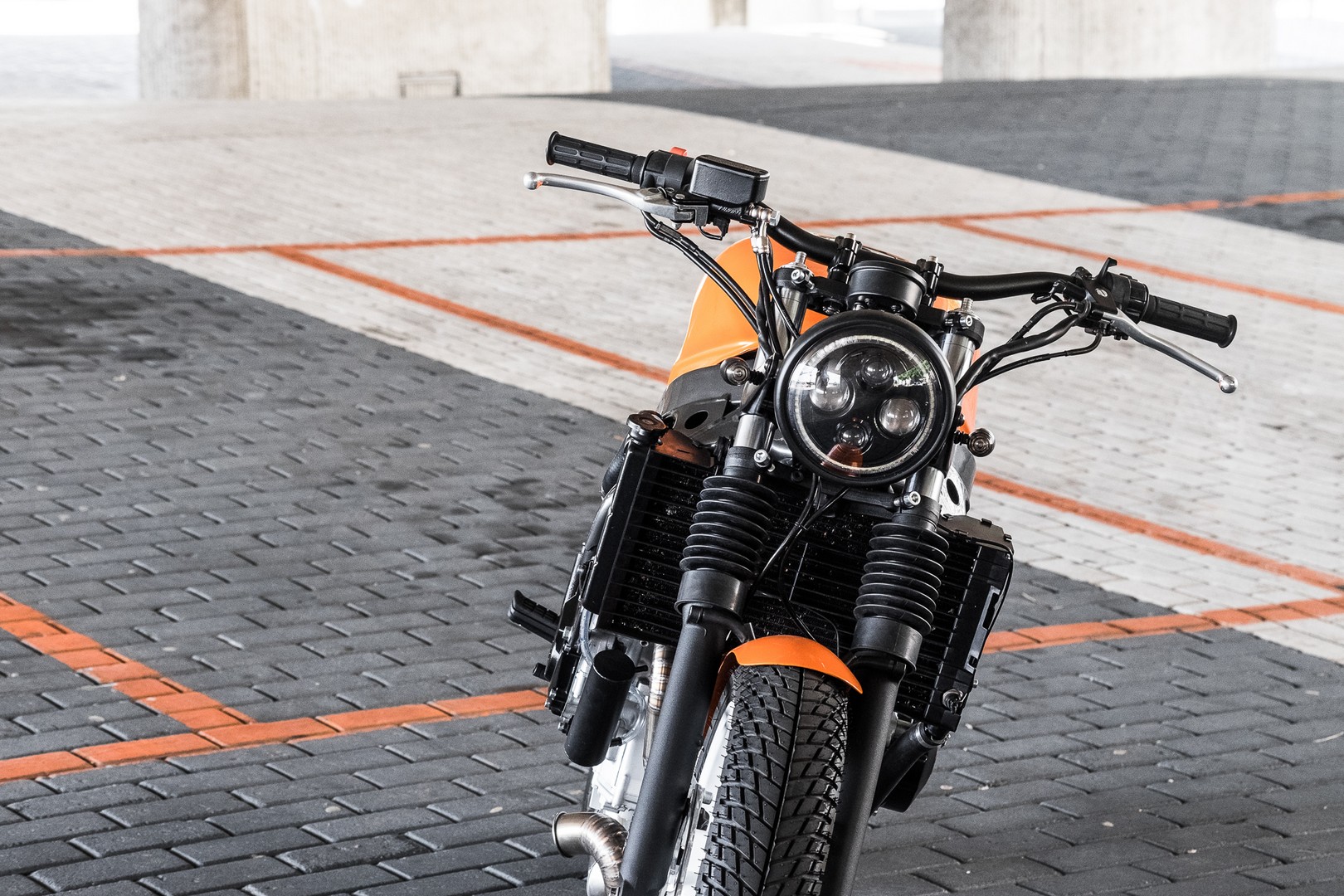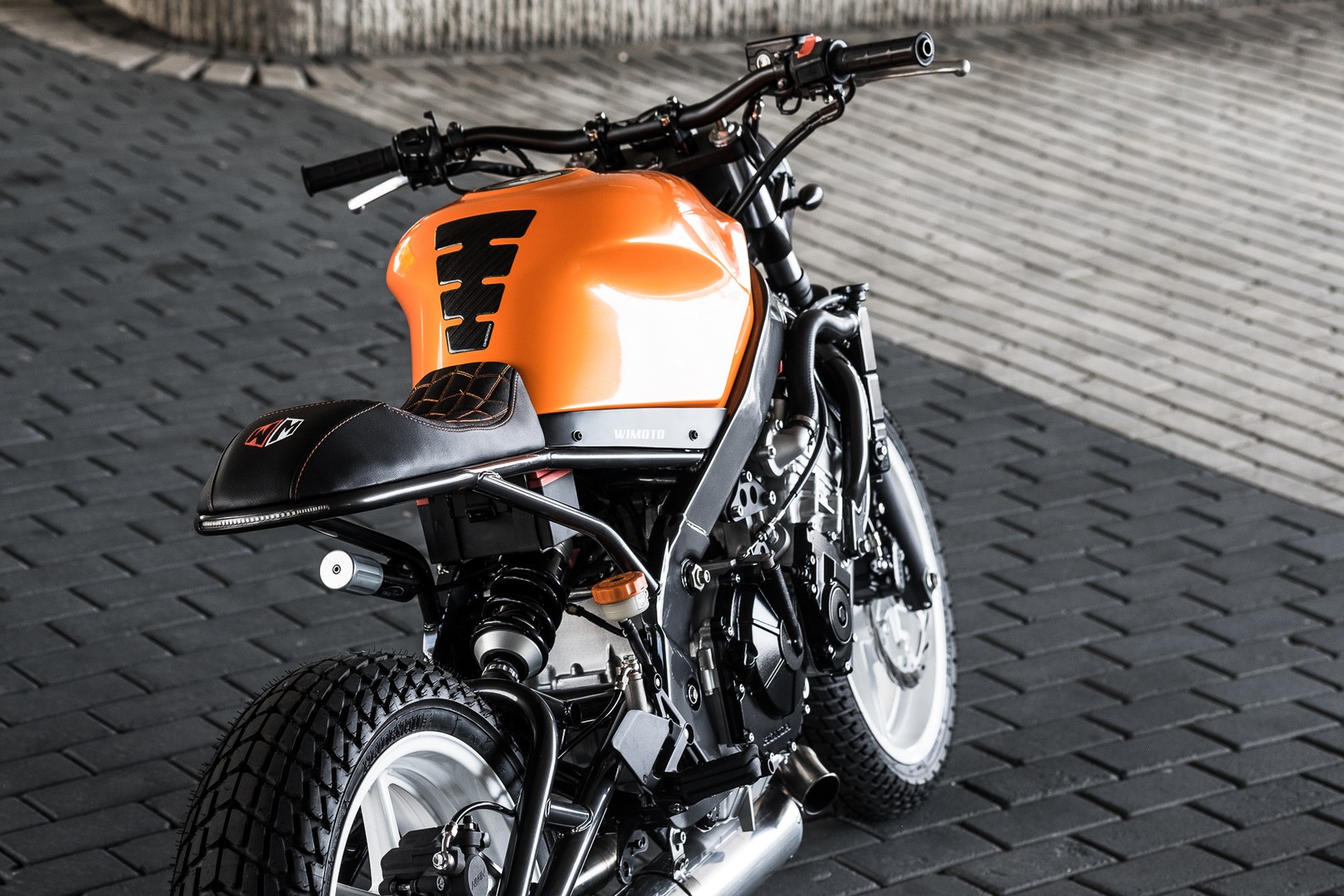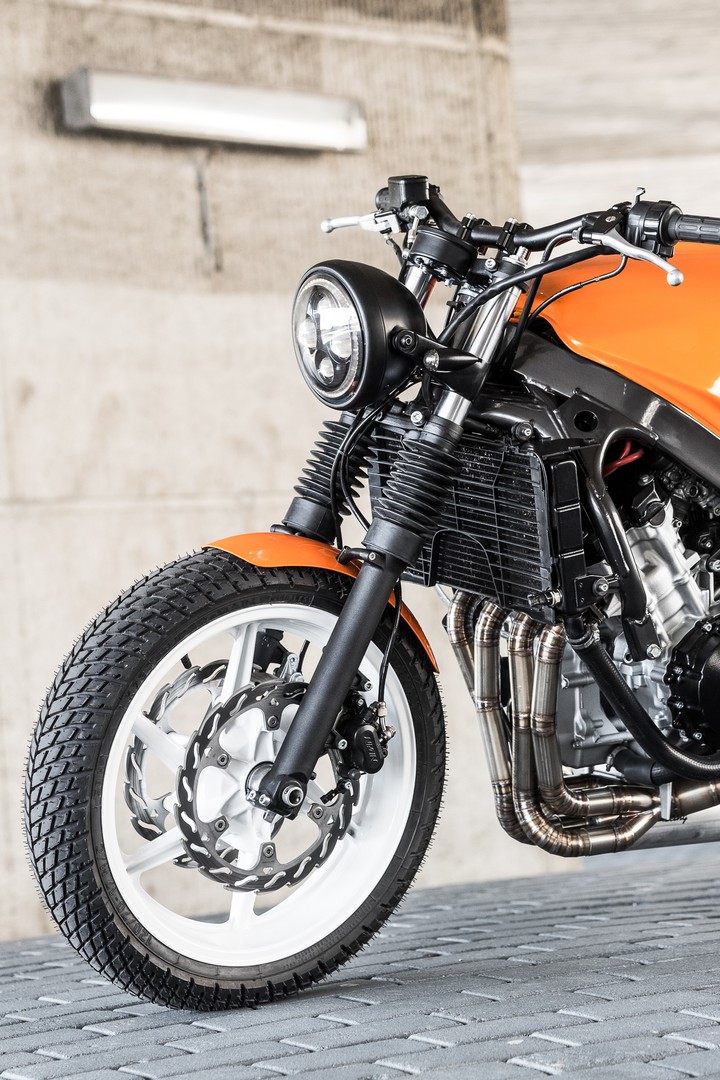 Challenge
This bike started as old and tired Honda CBR600 F2.  One of the icons of the nineties. My first motorcycle was a CBR f2, and a lot off people did own one some day.
Nowadays most of the cafe racers projects are using similiar donor bikes. CB750 gs550 BMWr80 etc… All these bikes have in common that, originally,  they dont have a lot of power, do not have the best brakes and handling is not so good either. Of course this can be upgraded by adding better and newer parts but still….
So we thought why not take a donor that has already proven itself. The CBR600f2 is still used for trackday racing, its engine is indestructible, it has aprox 100 bhp, the bike handles great and stops as it should.
The big challenge was to get rit of all the plastic parts, and build a nice looking café racer that handles perfectly.
Achievements
We managed to get rid of all the plastic and build a clean looking café racer bike, that handles like you want and has more than enough power to take on bikes of today.
Special features
Custom swing arm
A custom swing arm was made of chromoly tubing. This replaces the ugly original rectangular tube. Special on this swingarm is the excentrical chain adjuster. The swingarm is plug and play and will be availble as a stand alone part.
Modified frame
The original frame is chopped and modified to mount the café racer seat. The subframe will be available as a stand-alone part.
Custom exhaust
To ensure a proper exhaust lenght and a clean rear section of the bike, a  custom exhaust system was made with the muffler placed under in the engine. Looks nice, sounds awesome!
Frontfork
The front fork legs have been shortend to create place for normal handles bars instead of clipons. This to improve the riding position.

Wilbers Suspension
This CBR has a new Wilbers shock in the rear, and Wilbers springs in the fork.  to make sure the bike handles perfectly. Wimoto does not build bikes only for show, they need to be ridden!
Check out the awesome feature on Return of the caferacers:
https://www.returnofthecaferacers.com/honda-cafe-racer/wimoto-cbr600-f2/