Design & Engineering
With a degree in Industrial design engineering we have all the necessary skills to convert your ideas into a ready to build motorcycle. By using photoshop we can quickly make an design drawing.  After this design is finished we use CAD software for 3d virtual representation of the design.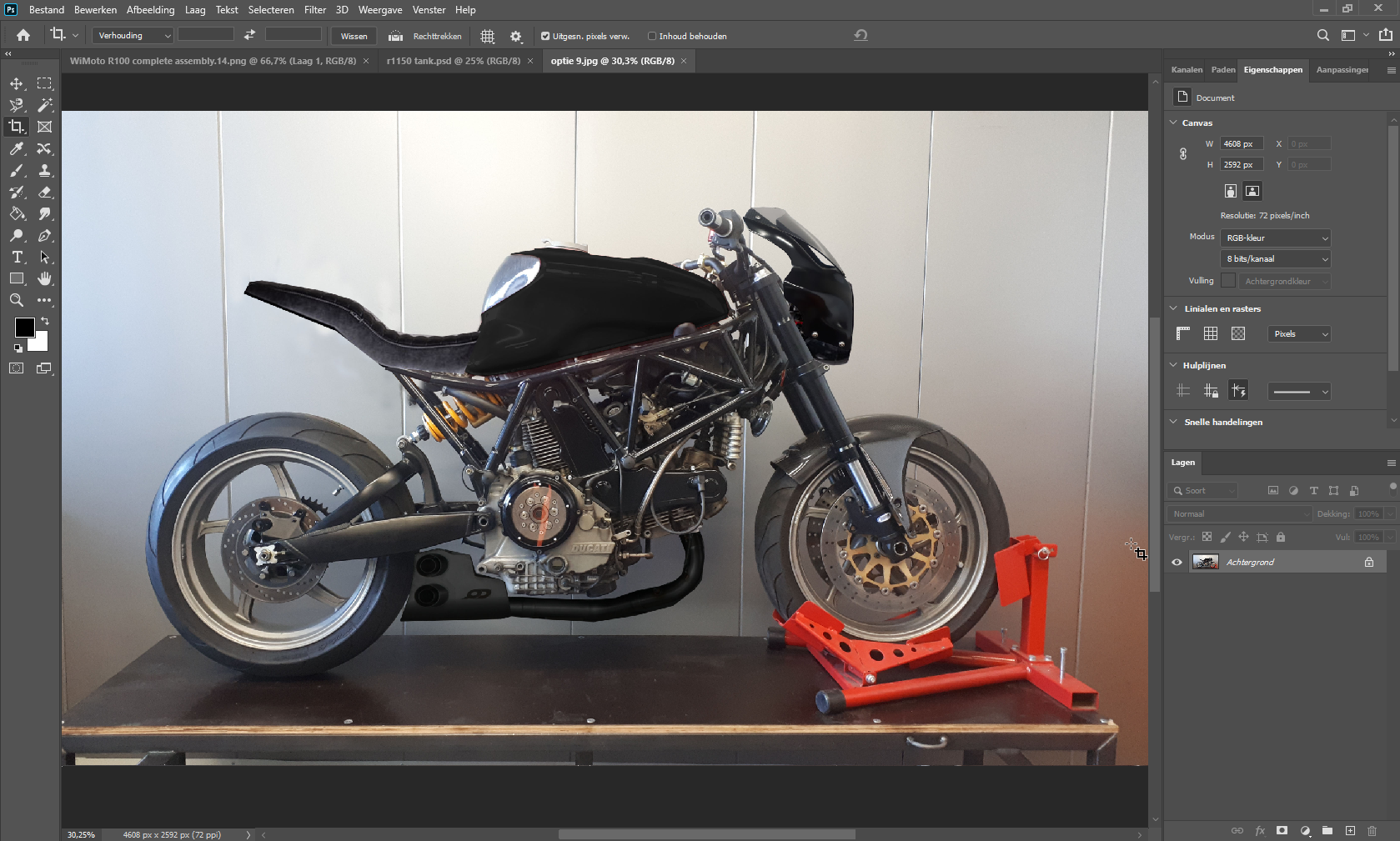 Adobe Photoshop
---
We use Photoshop for our quick and dirty design phase. By combining parts of several images we can create a new design for your bike. This design gives an overal impression and feel on how your bike will look after we finish building it.
Solidworks
---
A 3D computer model is a useful tool to bring an idea to life. WiMoto has more than 15 years of experience in working with several 3D CAD softwares. We use Solidworks to perform al the design work. The 3D model is also used to take accurate measurements and ensure that it fits perfectly.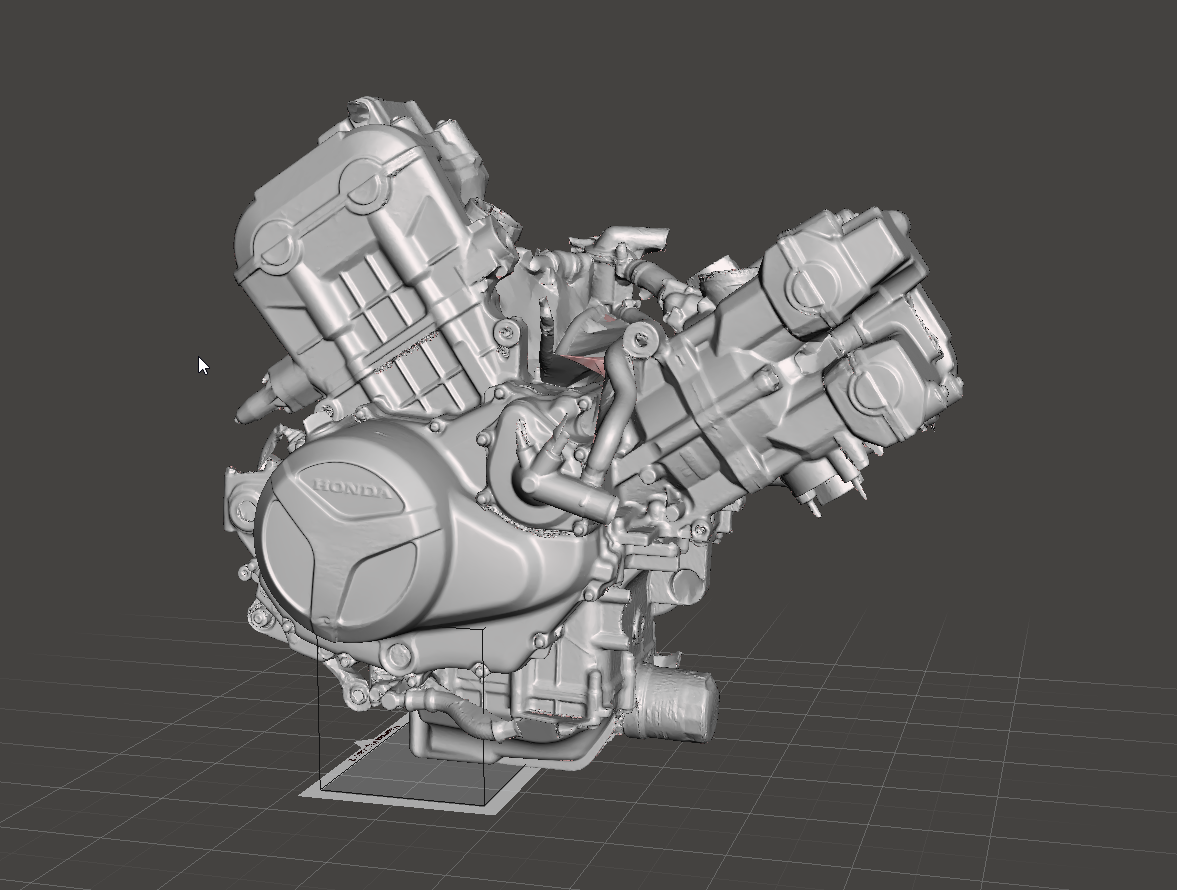 3d Scanning
---
We have to posssibilty to 3d scan objects. This way we can virtualize complex objects like bodyparts or engine parts.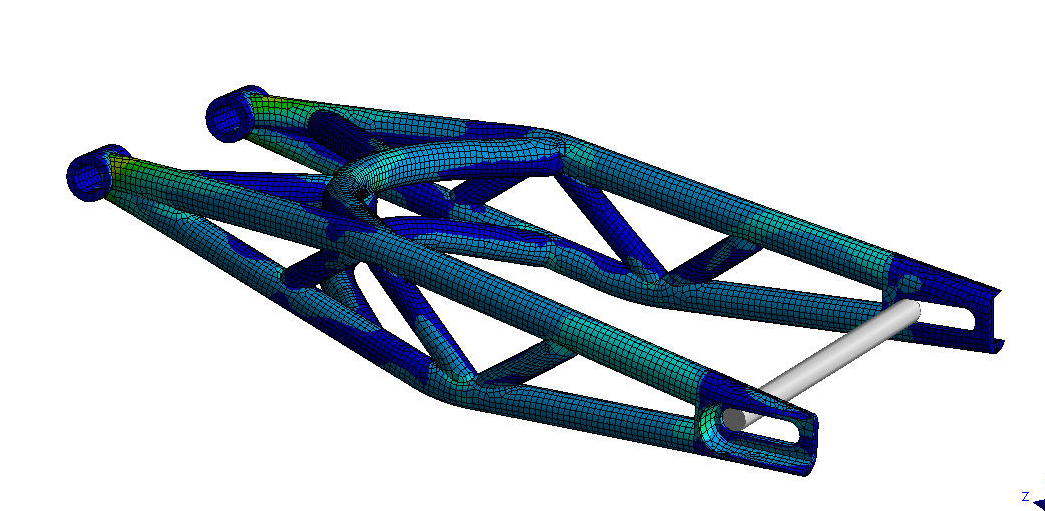 FINITE ELEMENT ANALYSIS
---
With several years of experience as Finite Element Analysis Engineer in the petrochemical industry, Wimoto can perform strength and stiffness analyses on structural parts. By comparing several design layouts the optimal combination between strength, stiffness and weight can be found. This way Wimoto is able to optimize designs before a single piece of steel is touched.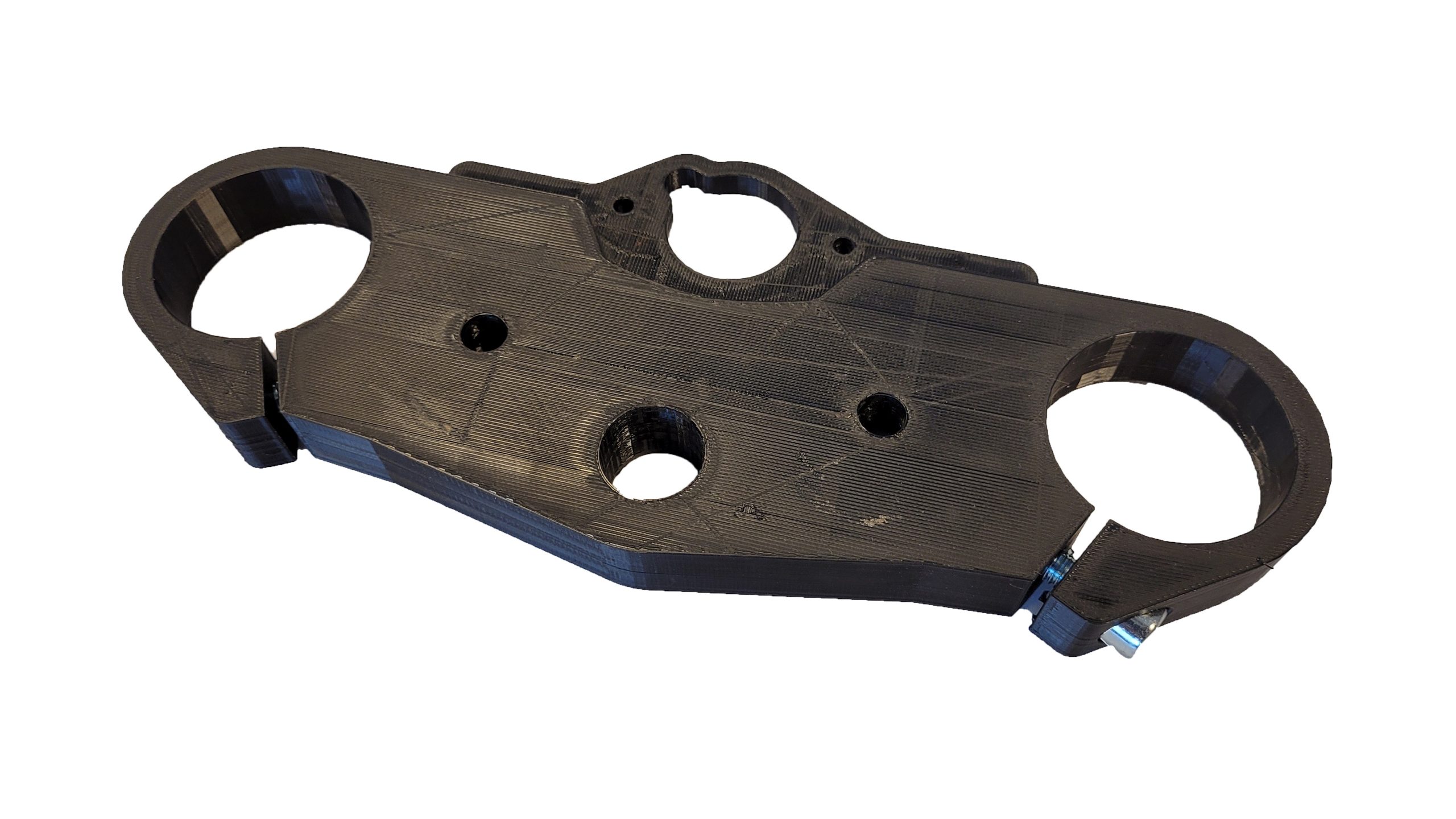 3d Printing
---
We use 3d printing to rapid prototype our parts. To make sure that the design is optimized before we start production.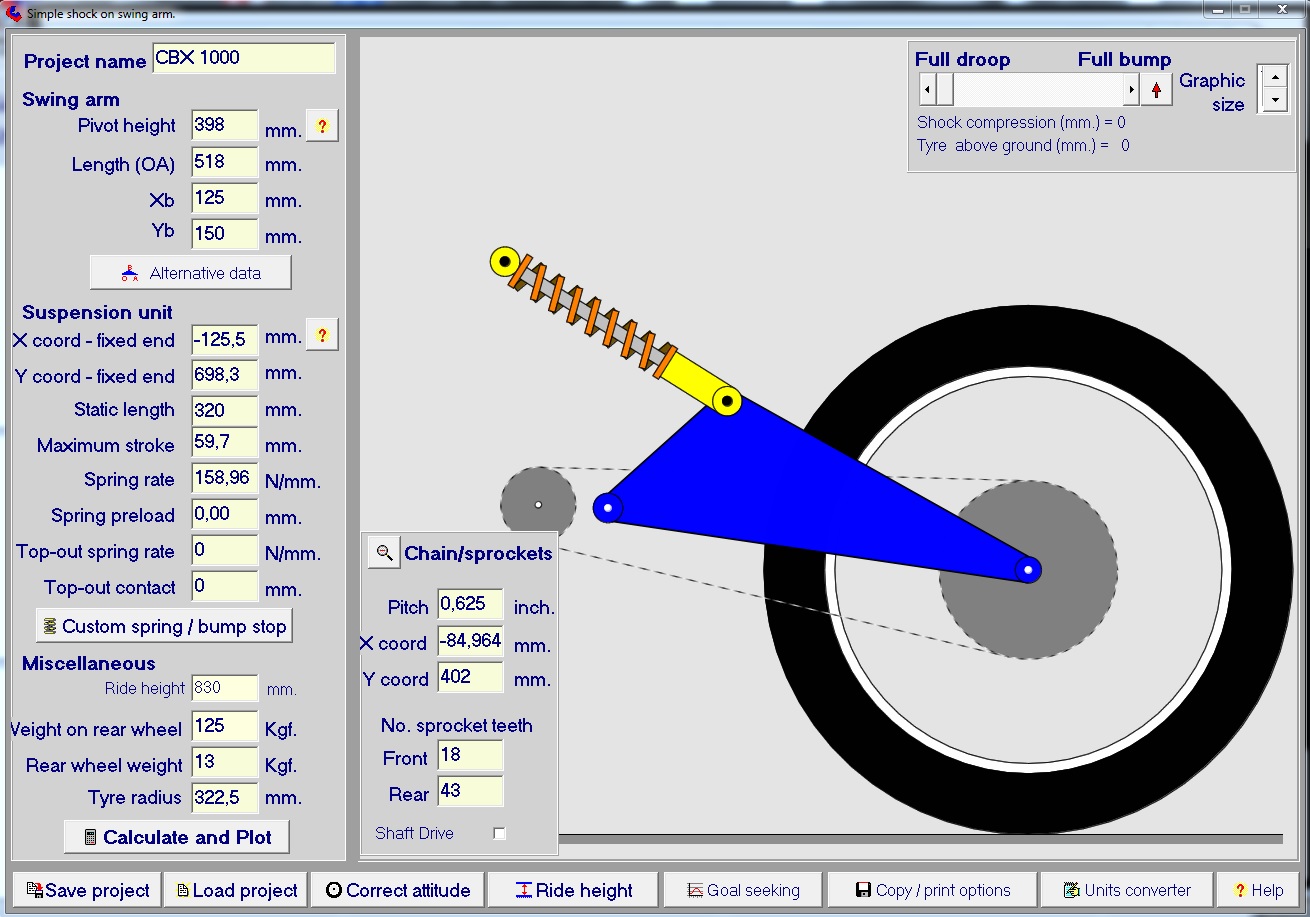 Geometrie ontwerp
---
We use Solidworks combined with software by Tony Foale to make sure the geometry of our designs is correct. The suspension linkages can be designed from scratch to ensure o smooth ride and perfect handling.
A small selection of our 3d computer work.